Day 2 :
Critical Care Nursing | Evidence- Based Nursing | Healthcare and Nursing Management | Women Health and Midwifery Nursing
Location: TRIBECA 1
Chair
Andrea Pusey Murray
Caribbean School of Nursing-University of Technology, Jamaica

Co-Chair
Lisa Heelan-Fancher
University of Massachusetts Boston, USA
Session Introduction
Home Sweet Home Birth, USA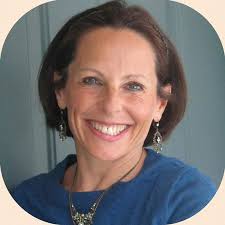 Biography:
Anne Margolis is a Licensed Certified Nurse Midwife, OB/GYN Nurse Practitioner, Certified Yoga Teacher and Clarity Breath work Practitioner. She is a 3rd generation guide to mommas birthing babies in her family. She has helped thousands of families in her 20+ year midwifery practice and has personally ushered the births of over 1000 healthy babies into the world. Through her online childbirth course 'Love Your Birth', her online and in-person midwifery for pregnancy and postpartum support consultations, and her holistic gynecology offerings she infuses wisdom, compassion, inspiration, and joy into the entire process of women's wellness from mama-hood to menopause. Her work, insights and advice have been seen on TV shows and movies including 4 episodes of "A Baby Story" on TLC and the Discovery Channel, and the award winning feature documentary, 'Orgasmic Birth.' She is featured on the upcoming documentary, "The Human Longevity Project" to be released on 5/18. She has been interviewed for local and national radio programs and podcasts. She has also been a featured speaker and expert panelist at distinguished events for Weil-Cornell School of Medicine, the University of Pennsylvania School of Nursing, RCC State University of New York School of Nursing, and BirthNet Association of Childbirth Professionals and Hudson Valley Birth Network to name a few. She has midwifed mommas and babies for over two decades, with clients describing her as "passionate, sensitive, big hearted, and a playful ball of light."
Abstract:
Workshop will include:
Brief intro of Anne Margolis own story and why she is passionate about sharing this with people and their health care practitioners,
This revolutionary, transformative and healing modality to all those who have baggage, inner stress, emotional pain and past trauma - as part of being human
What is Clarity Breath Work?
How it works on many levels to Unlock and Release Trapped Energy of Trauma, Inner Stress and Emotional Pain
What is root cause of most modern day chronic physical and emotional dis-ease, contributing factors?
How animals and babies/toddlers handle stress/emotions, changes with conditioning
Setting Boundaries and Safe Space for Practice and Group Sharing
Dance/movement if time to move emotion
Common sensations/resistance, ideal mind set for breath work sessions
Demonstration and Breath work Practice
Integration
Kathmandu University School of Medical Sciences, Nepal

Biography:
Acharya Pandey Radha has completed her Master degree in Adult Nursing from Institute of Medicine, Nepal. She is an Assistant Professor of Kathmandu University School of Medical Sciences. She published more than 15 papers in reputed journals and she served as a Reviewer for a number of journals in her related field and earned certificate for quality review. She has presented paper at international and national conferences and organized conference, workshop in related areas.
Abstract:
This research entitled "Quality of Life of Patients Undergoing Cancer Treatment in B.P. Koirala Memorial Cancer Hospital, Bharatpur, Chitwan. It was conducted to assess the quality of life of cancer patients. It was carried out among patients attending B. P. Koirala Memorial Cancer Hospital, Bharatpur, Chitwan.
Background: In patients with different type of cancers and the quality of life (QoL) improvement is the main goal, since survival can be prolonged marginally. A diagnosis is very stressful for people, affecting all aspects of their being and quality of life. Up to date, knowledge on QoL impairments throughout the entire treatment process, often including several treatment modalities is scarce. One objective of this study was to assess the quality of life of cancer patient undergoing cancer treatment.
Methods: A quantitative, cross-sectional, descriptive, design was adapted. The total of 200 and 45 cancer patients met the inclusion criteria and were enrolled in the studies who were attending the hospital for cancer treatment during August-September, 2013. The data was collected by interview, using modified, structured scale of European Organization for Research and Treatment of Cancer Quality of life Questionnaire (EORTC QLQ- C30), prepared by the EORTC group. Information about the patient's disease condition and treatment were obtained from the patient's medical records. The collected data was analyzed by using SPSS version 16. Descriptive and inferential statistics were used to describe the respondent's quality of life (QoL) scores and to identify the factors affecting it respectively.
Results: The study findings revealed the quality of life of cancer patients to be influenced by many factors such as: site of cancer, stage of cancer, time elapsed since diagnosis and Eastern Co-operative Oncology Group (ECOG) performance status. The average QoL scores (out of 100) for different scales were 85.54 (global health/QoL), 77.03 (functional), and 16.14 (symptom). Loss of appetite was the most frequent complaint (mean=20.27) and was present in almost all the patients. As the overall, QoL of the patients was significantly correlated with different QoL scales as, cognitive, emotional, physical, social, role functioning, pain, fatigue, dyspnoea, loss of appetite and nausea/vomiting and financial problem.
Conclusion: Hence, in average, the quality of life of cancer patients was found to be relatively better, although there were higher ratings for some (as: cognitive, physical, role and emotional functioning) and lower for others (like social functioning). Additional research should be done in this area for improving the quality of life of specific type of cancer patients in Nepal, though the findings of this study are expected to provide the baseline knowledge regarding it.

Biography:
Julie Tupler is a Registered Nurse, Certified Childbirth Educator and Certified Personal Trainer. She has developed the Maternal Fitness® Program in 1990 and for over 25 years has been teaching and developing the Tupler Technique® Program for treatment of diastasis recti for women, men and children and also preparing clients for abdominal surgery and pregnant women for labor. Dr. Oz calls her an expert on treating diastasis recti. New York Magazine calls her the guru for pregnant women. She has been featured on many national television programs such as the Today Show, Regis & Kelly as well as in fitness, medical, and women's health magazines.
Abstract:
Since it is common for diastasis recti (separation of the outermost abdominal muscles) to go undiagnosed by the medical professionals, patients may seek out medical treatment for the musculoskeletal or neuromuscular side effects they may be experiencing from diastasis recti. Side effects include low back pain, GI problems (bloating or constipation), pelvic floor dysfunction and abdominal hernias. Because of the lack of education and scarcity of research regarding the effects of diastasis on the body as well as treatment of diastasis recti, a common protocol for medical professionals does not exist. It is therefore important for midwives to check their patients for a diastasis as part of their medical evaluation and use the Tupler Technique® as part of their treatment plan to support them in their pregnancy and birth. The result shows, a smaller diastasis to prevent a C-section. In the article, Diastasis Recti Abdominis: "A survey of women's health specialists for current physical therapy clinical practice for postpartum women" in the Journal of Women's Health Physical Therapy, written in 2012, it states physical therapy has been identified in research as the chosen conservative treatment for DRA-but the specifics of PT treatment are not well defined. In this article when PT's were asked which therapeutic exercise technique they used, 29.4% of the therapists interviewed stated they used the Tupler Technique® to treat diastasis recti. The Tupler Technique® is the only research and evidenced based program that can make a diastasis 55% smaller in six weeks after pregnancy. During pregnancy women can still make their diastasis smaller doing the Tupler Technique® and this is important to keep the cervix lined up with the vaginal canal for a vaginal birth. The Tupler Technique® makes a diastasis smaller by healing connective tissue. The program heals connective tissue in three ways: (1) Positioning the muscles and connective tissue; (2) Protecting the connective tissue from getting stretched in a forwards or sideways direction; (3) Strengthening both the abdominal muscles and connective tissue with the Tupler Technique® Exercises. The 4 steps of the Tupler Technique® Program are: (1) Tupler Technique® Exercises; (2) Approximating the muscles and connective tissue with the Diastasis Rehab Splint® and Together Tape™; (3) Developing transverse muscle awareness with activities of daily living; (4) Getting up and down correctly from a back lying position to seat position and a seated to standing position. Diastasis is a medical condition that has been ignored by the medical community and a condition that only gets worse with each pregnancy and with age. Diastasis Recti needs to be taken seriously by the medical community.
Karaj Azad University, Iran

Biography:
Leyla Fallahi has obtained her PhD Degree in Health Psychology from Azad University. She is a Psychologist in the cancer section in Shohadaye Tajrish Hospital. She has held more than 40 workshops about cancer and palliative care. She has been a Board member of clinical psychology community, also a member of specialized psycho-oncology committee. She has written a number of books in the field of cancer and health psychology. She has actively been engaged to teach in university, cancer patients. Her research interests are spirituality, reality therapy and sex therapy.
Abstract:
History & Objective: According to the evidence collected so far, the relationship between psychological, social and spiritual issues plays a significant role on the biological systems of the patients, including the immune system. Breast cancer patients usually face the psychological problems such as a recurrence, progression of disease and death. These conditions on one hand, affect their disease and their immune system by increasing the anxiety levels and the effect on cytokine secretion and on the other hand, the anxiety makes their immune system have defective function by the mutual influence on sex hormones.
Aim: The aim of this study is to examine the effectiveness of spiritual group therapy on serum levels of cytokine interleukin 10 among patients (women) with breast cancer.
Analysis method: According to a semi-experimental study, 11 patients with breast cancer of Shohadaye Tajrish Hospital in Tehran, were purposefully selected and randomly divided into two groups: an experimental group and a control group. The experimental group received 12 sessions of spiritual therapy and then the serum levels of Cytokine interleukin-10 were measured by the kits for measuring cytokines (made in France by Daya Clone) in both groups before and after the test.
Findings: According to the results and variables derived from the test, it is concluded that, the spiritual therapy can be effective in reducing serum levels of cytokine interleukin-10 in women suffering from the breast cancer.
Conclusion: It seems that using the spiritual therapy in the treatment of patients with breast cancer can be useful in recovery of them by reducing the serum levels of cytokine interleukin-10 and therefore reducing the levels of anxiety.